Do you often wake up tired? Do you wake throughout the night? LA Medical has been addressing some of the common potential "sleep stealers"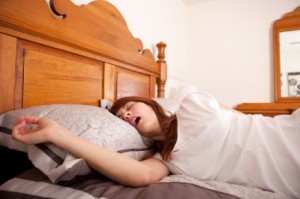 and what you can do to start getting better rest.  Here are a few more potential sleep-stealers on the list.
Potential sleep stealer #3 is what's in your medicine cabinet
Many common drugs, like beta-blockers for high blood pressure or heart problems and steroids for asthma and, can keep you up at night. You may not notice these side effects during the day and you may actually like how awake you feel during the day, whether you realize it or not. But when night comes and you are trying to sleep, that's a different story.
Botanical supplements can impact your sleep, too. Common supplements like ginseng and guarana are stimulants. The positive effects they bring during the day can also backfire at night.
Even vitamins can be a sleep culprit. Vitamins like B6 or B12 can give people wild and vivid dreams. If you don't want to miss out on the benefits of these vitamins, take them in the morning.
If you take any of these or other supplements and are having sleep problems, talk to your doctor. Tell them about of all the medicines, vitamins, and supplements that you use. Drug interactions are common and potentially dangerous.
Potential sleep stealer #4 is the 4-legged friend
Sorry pet people, but having your favorite furry friend or friends in the bed can be bad for your sleep. Over 50% of people surveyed who sleep with pets in their bed or even the bedroom say that their animals disturb their sleep. The sound of collars and jingling tags, nails on a hardwood floor, dog gnawing on a bone, or a cat chasing a toy across the room can all disturb our sleep.
Try providing a pet bed for the animal on the floor in the bedroom or have the pet or pets in question sleep outside of the bedroom completely. There will be plenty of bonding time during daylight hours.
LA Medical doesn't sell pet beds, but we do a special hospital beds and mattresses overlays for humans. Contact us today for better sleep tonight.