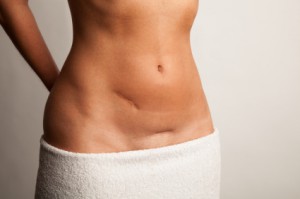 One in every 71; the number of women that will be diagnosed with ovarian cancer in their lifetime.
15,000; the number of woman who will die from ovarian cancer this year.
LA Medical is interested in the total health of our customers.  September is National Ovarian Cancer Awareness Month and we want to raise awareness of this deadly female cancer.
Ovarian cancer is one of the most deadly of women's cancers, affecting almost 23,000 women every year. Of those 23,000 diagnosed with ovarian cancer, approximately 15,000 women die from the disease.
Ovarian cancer affects women in a wide age range, normally from age 35-74. Ovarian cancer is the fifth leading cause of all cancer-related deaths.  One of the reasons that ovarian cancer has such a high mortality rate is that most of the cases are diagnosed in their later stages. The cancer has often spread or is beyond a cure at that point. The key to higher survival rates of ovarian cancer early detection, but sadly only 19% of all cases are found at this early stage, many by accident.  If the caught in stage III or higher, the survival rate is usually as low as around 30%.
On the flip side, if this cancer is diagnosed and treated early, and if the cancer is confined to the ovary, the survival rate is over 90 percent for 5 years.
Where some cancers are detectable by look (skin cancer) or touch (breast cancer) there are no early detection tests or self-exam tests for ovarian cancer and even the symptoms are very subtle. Even the traditional PAP tests women take do not detect ovarian cancer.  Some of the early symptoms of ovarian cancer include bloating swelling or pressure of the abdomen, pelvic pain, persistent gas or indigestion and unusual vaginal bleeding or discharge.
If you or someone you love is suffering with ovarian cancer or recovering from treatment of the disease and would benefit from a wheelchair, a hospital bed or other home medical product, see LA Medical today.