November is Bladder Health Month and LA Medical knows a lot about bladder health and incontinence. We know that incontinence affects 1 in 6 adults and that it is more common as we age and more common in women. But do you know how to have a better bladder?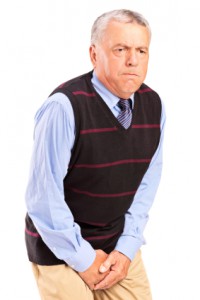 Tip #1- Hit the road! Walking and being mobile helps with incon
tinence especially for those with edema and heart disease. Heart disease can cause fluid to build up in the legs and arms. When you lay down and the fluid redistributes, it can cause a strong urge to urinate and even incontinence. Walking more (within reason and talk to your doctor first) during the day will help to keep that fluid from building up.
Tip #2- Stop smoking. If there weren't enough health reasons to stop smoking already, bladder health is one more compelling reason. More than 50,000 people are diagnosed with bladder cancer every year.  Studies show that people who smoke are 2 to 3 times more likely to be diagnosed with bladder cancer. If you don't smoke, don't start. If you do, talk to your doctor about programs to quit. Your whole body will thank you.
Tip #3- Drink more water. From the tap or from a bottle, drinking water helps to flush the kidneys which in turn flushes the bladder and promotes a healthy bladder. If you aren't a water drinker now, start slowly and let your body get used to it and slowly increase your intake until you can drink the recommended 8 glasses/64 ounces a day. Make sure to stop drinking early enough in the evening so you're not getting up in the night to use the bathroom.
Tip #4- Incorporate cranberry juice in your diet. It may sound cliché, but there are things in cranberry juice that encourage urinary health. Drink a glass a day and prevent future problems.
Tip #5- Talk to the experts at LA medical about our variety of adult briefs and undergarments,  absorbent underpads and other incontinence products.