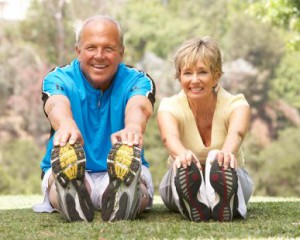 Throughout your lifetime, you will hold many different patient titles. Don't be offended by the medical terminology, it's simply how medical personnel describe patients based on age.
From birth to age 18, you are considered a "pediatric" or child patient.  From age 19 on up you are considered an adult patient. But at what age are you considered a "geriatric" patient?
There is no set age to be considered a geriatric patient.  The usual retirement age is 65 and this is typically the time when you are eligible for social security and can apply for Medicaid.  You may be considered a geriatric patient being 65 or older, but it doesn't mean you cannot be classified at an earlier age.
Being considered a geriatric patient isn't a bad thing. People are living longer and those people are living well with changes in the medical world.  Geriatricians, usually seen at a hospital or nursing home, care for older or elderly people and specialize in their medical needs along with psychological and social needs.  Geriatricians evaluate the patient's living situation along with their abilities to perform daily tasks like bathing, dressing and eating.
Adults 65 and older on average have three or more medical problems such as diabetes, heart disease or high blood pressure.  With today's technology and research, older adults have more knowledge and opportunities available to plan for retirement and any future medical needs.
On August 21st, you'll have the opportunity to celebrate National Senior Citizens Day. This national holiday, which has been around since 1988, acknowledges and makes certain we give something back to the older citizens in our communities. On this holiday, try to spend time with an older family member or consider volunteering at a nursing home.
Even though we are not geriatricians, LA Medical Retail offers manual wheelchairs, ramps and wheelchair lifts to help you get around your home a little easier.