According to the Arthritis Foundation, around 80 percent of Americans suffer from back pain and often times that pain will come back. You've probably experienced body aches and back pain at multiple times in your life.  LA Medical agrees they are not fun to deal with and may not allow you to get a good night's rest, concentrate on work or play with your children.  Read below how LA Medical doesn't want you to break your back and how to recover from the injury.
Back pain can come from almost anywhere like an ache or from an injury that has reoccurring effects.  Back pain can affect you anywhere on your spine and may come from a traumatic accident, simple sprain or strain, arthritis, fractured vertebrae or a ruptured disc.
Here are some ways that you can treat your back pain: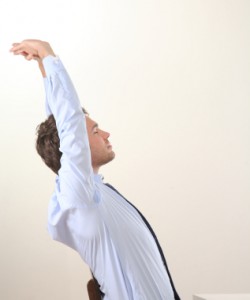 Use heat – Applying heat to your back eases pain quicker than commonly used pain reliving drugs.
Use ice – Only use ice if your back pain is severe.  Ice helps avoid additional pain and swelling, but using ice for too long may cause your back to become stiff.
Exercise – If you're behind a desk most of your day, consider going for a walk on your lunch break or go for a swim after work. Moving your back muscles helps the swelling in your back loosen up.
Massage therapy –Massage therapists work your muscles to relieve pain and stress and increases circulation. There are several types of massages available to choose from.
Sleep it off – Make sure to get plenty of sleep.  Tossing and turning in bed will only seize up your back pain.
Watch your health – Eating poorly, smoking and drinking alcohol affect your entire body which may cause nutrients not getting to your back to allow for maximum flexibility and usage of your back.
LA Medical cares about your health and your back.  We don't want you to be in pain! Check out our heating pads and back belts for support!